Services
How we can help publishers
Typesetting
We typeset a variety of titles for several publishers. Our portfolio includes fiction, poetry, drama, opera, non-fiction, academia and more.
Everything is typeset and corrected here in London, and we're happy to discuss the design of each individual title with you, or offer you a template to work from.
All our typesetters are native English speakers and experienced copy-editors, so you won't get a machine entering your corrections: we check the context of every correction and often find mistakes proofreaders miss.
We have considerable experience of typesetting dual-language texts, and have worked on opera libretti and poetry in the original and in translation, on facing pages.
Because we're tech-savvy, we can keep our costs down. We're InDesign experts and have developed custom software to speed up the typesetting process. Our prices start at around £1.10/page for a straightforward book and include one round of "reasonable" corrections (in our view, one or two typos per page), and a final spellcheck. Get in touch if you have any more detailed queries about our pricing structure.
Editorial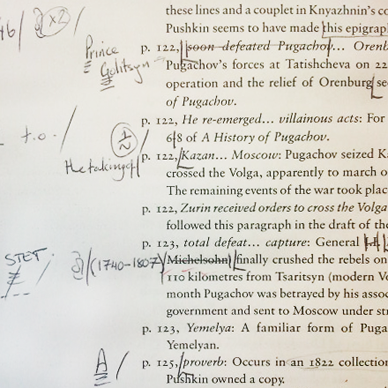 Tetragon works closely with a team of experienced copy-editors and proofreaders, doing some of the work in-house and outsourcing other jobs to people we know well and trust.
We're particularly experienced at working with books in translation, and have a team of skilled linguists with mother level French, German, Italian, and excellent Russian and Japanese.
We can offer an advantageous rate if you choose us for your typesetting and editing, and you can request that the editor or proofreader also typeset the book, so that the typesetter has an intimate knowledge of the book he or she is working on.
Please contact us for our rates if you're interested in our editorial services.
eBooks
Do you test your eBooks? How do you go about it, and how thoroughly? We've seen a lot of examples of eBooks with serious problems that showed how little care had gone into both the production and the checking of the books, with the result that mistakes that would be seen as impermissible in a printed book appeared frequently in eBooks. And if your eBooks aren't of sufficient quality, you risk them being withdrawn from sale. We've come across serious typos in titles, paragraphs with fonts at randomly different sizes, superscript characters that were ignored (not good for mathematicians), unformatted chapter titles on the Kindle, books that look fine on ePub but awful on the Kindle (and vice versa), and books that failed standard validation altogether.
We decided to develop our own software in house to streamline the process of eBook production from the initial stages of typesetting, so that the person who creates your eBook also knows the physical book. For this reason, we only convert books that we have typeset ourselves.
We offer:
Separate

mobi

and

ePub

files, because one size does not fit all. From our experience, you don't want to leave it to Amazon's automatic conversion software: it doesn't know your book.
Comprehensive testing on the most common devices.
The inclusion of extra meta data such as keywords to help people find your book.
Advice on how to check the eBooks yourself, and on the limitations of different formats and devices.
Our prices start at 25p per typeset page for the delivery of both formats, with a minimum price of £60. Get in touch if you're interested in finding out more.

eMarketing
If you're sending mass email communications from Outlook, Thunderbird or Apple Mail, you're probably wasting a lot of your time. Our eMarketing tool was built in-house specifically to meet the demands of a number of publishers we work with.
We provide:
The ability to send thousands of emails to target groups at the click of a button
Unlimited contact groups so you can target certain groups (such as specialists in certain fields, libraries, etc)
Import and export email addresses from Excel spreadsheets or CSVs
An easy-to-use interface for creating visually appealing emails with your own formatting
Free phone and email support to get you started
Template design so you just fill in the gaps
The price depends on your usage, but starts at £25 / month for the basic service, with which you can send up to 10,000 emails per month.
Watch this space for a video demo soon.
Reissues and Packaging
We're delighted to announce the launch of Tetragon's first fully packaged book: a revised, redesigned and republished work by the author and Observer journalist Robert Chesshyre. When The Iron Lady Ruled Britain is a withering look at the state of Thatcher's Britain in 1987. Originally published by Viking as The Return of a Native Reporter to critical acclaim, we felt that the relevance of this title to the present, along with the storm of interest in Margaret Thatcher at the moment makes this essential reading. The book includes a substantial new foreword written in February 2012.
Tetragon aims to be a one-stop-shop for select writers who wish to reinvigorate their out-of-print books and get them back into circulation. We offer the same professional production service that we provide to publishers, combined with an impressive worldwide distribution package through our links with Alma. Give us an out-of-print book and we'll digitise, typeset, edit, redesign and market it for you. If you've already been published and you'd like to get your book back out into the world, contact us for details.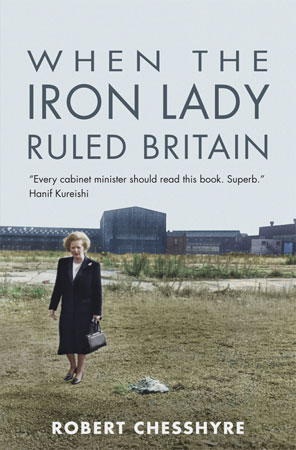 Web and Email Hosting
Currently, we provide web hosting for a number of companies such as The Calder Bookshop and Alma Books. If you like the thought of being able to get to your work email from anywhere at any time, fast connection times and daily backups, get in touch and see what we can do for you. We'll look after the technical details and provide some support for free.
We also provide a global address book that keeps track of your contacts and can be shared among several users. It's accessible on your PC, Mac, phone or tablet.